In the moment magazine June 2019 issue. Major health and well-being magazine several page feature.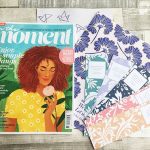 BBC Radio 2 Claudia on Sunday with Claudia Winkleman. Laughter Yoga Wellness UK is given a big thumbs up and a mention on the show.
Click and https://www.bbc.co.uk/programmes/b0b30cg5#play
Fast forward to 1 hour 1o minutes to listen to Andrew chatting to Claudia about his first ever experience of Laughter Yoga at our World Laughter Day event in London #worldlaughterday .  Andrew loved it so much he is planning to do the laughter yoga leader training with us later this year. I am sure he will be a fabulous laughter leader.  If you keep listening beyond the next song, it looks like the BBC Radio 2 team are coming to try laughter yoga.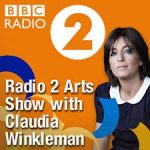 Sky New Live! covered our World Laughter Day London event in 2018. I appeared live with a colleague chatting about World Laughter Day and Laughter Yoga.

I can't find a video link but we have a few photos 🙂