Laughter Yoga Courses and Training in London plus special 4 hour advanced module London
April 25th to April 27th  Angel and Islington ( City of London ) 9am to 6pm
April 27th Archway  10.30am to 12.30pm
For full info, fees, availability and booking please visit our bookings website http://www.londongong.co.uk/events/
Reviews and testimonials
Laughter yoga leader training – Fully Certified plus extra advanced module London April 2019
This is a special extended Course with over 4 extra training hours and it includes the fully certified laughter yoga leader training as outlined by the Dr Kataria school aka Laughter Yoga International.  London  just one stop from Kings Cross mainline stations/tube)  The ideal location for those of you heading in from out of Town.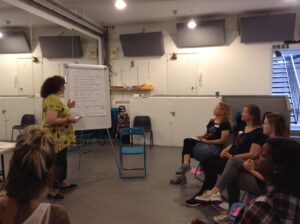 Update We first ran the new extended training format in Nov/Dec 2018 and feedback was totally positive. We love this new training so much, it has now become our standard offering as everyone gained so much more from the extra content allowing them to go deeper in to laughter practice right from the start.:-) Totally awesome and a littel clip for you to enjoy from the training 30th Nov/1st Dec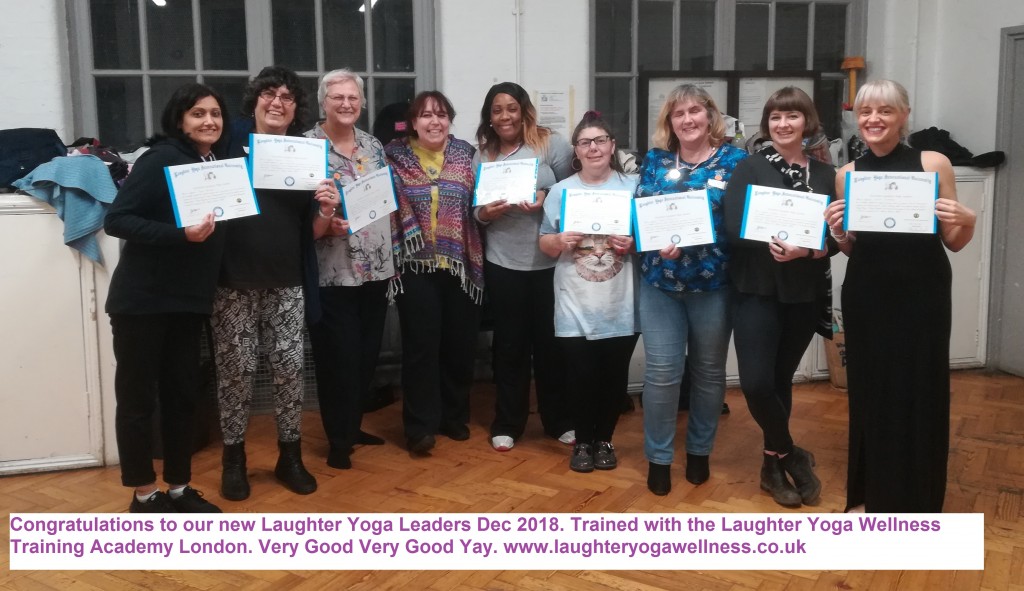 In this special extended course you will also get to plan and co-lead a live laughter class with members of the public so you will get to use what you have learnt right away! You can participate in this as much or as little as you like, no pressure but the opportunity is there. 
Recent Feedback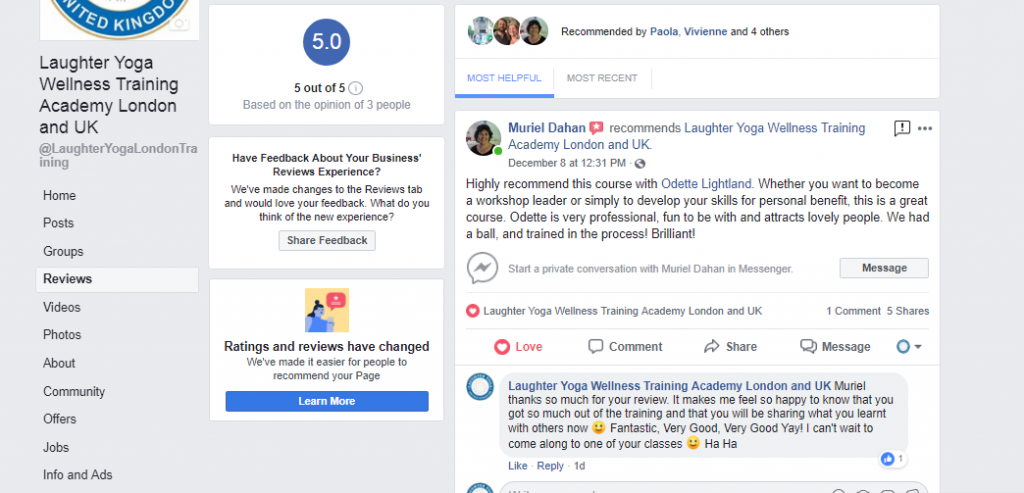 See some of our reviews on facebook. This is in addition to all the lovely in person comments we receive. https://www.facebook.com/pg/LaughterYogaLondonTraining/reviews/
Book now via http://www.londongong.co.uk/event/laughter-yoga-training-london-april-2019/
If tickets are Sold Out, please contact us for possible late availability, next dates or to join our waiting list. For future dates join our mail list http://eepurl.com/cYLz1n