Welcome to Lady HaHa – Laughter yoga Wellness & Meditation experts London UK and worldwide for virtual sessions
Specialists  in corporate well-being, helping to connect remote teams in a FUN interactive yet highly POWERFUL and effective way to aid stress release, lift moods and bond teams.  Please get in touch to discuss options for your group or  workplace.  For virtual wellbeing sessions we can supply our zoom room or use your preferred platform.
Laughter is incredibly therapeutic and just so good for us right now to help with stress, anxiety and helping to lift our moods during the coronavirus and time of isolation.   It will also help us to feel more connected to those we laugh with as well as strengthening our immune systems.
(Laughter Yoga workshops and training and Meditation sessions in London UK and Worldwide with Lady HaHa) We specialise in working with a corporate audience.
Hot off the press news flash!! We were on CBS news networks across the USA this week within a feature about how laughter yoga is helping people all around the world during the pandemic, from outdoor classes in Cairo to Zoom classes in London with me! Lovely to be asked to share for the article.  Here's the link and we are somewhere in the middle https://www.news9.com/story/60145c7753291b0bee51f9d9/new-type-of-exercise-lifts-spirits-during-covid19-pandemic
Bookings open now for our next intake for Laughter Yoga leader training course in April 2022. Bookings open now! Spaces limited. For full info and to book your space please click to
FULL INFO
for this 5 module 16 hour laughter yoga leader training for both online and in-person tuition. Starts 3rd April 2022 and finishes in London on 30th April 2022. The most comprehensive leader training in the UK with 16+ trainer lead training hours.
Please note you do need to have attended laughter yoga classes either in person or online before doing the training! Contact me for details of my next class or one I can recommend for you to attend.
#laughteryoga #laughteryogatraining #ladyhaha #laughteryogawellness #laughterambassador
We are a  leading provider of powerful yet highly effective bespoke and fun workplace well-being and stress relief activities and Training including laughter yoga therapy, gong and sound baths, mindfulness an meditation and other positivity and happiness resilience building tools. 
A London based, UK wide official provider of Laughter Yoga,  Meditation and Mindfulness, Therapeutic Laughter & Holistic Well-being Workshops for Employee Well-being, Team Building, Energisers, Ice Breakers and Events.   
Welcome to a less Stressed, Happier and Healthier You. We offer a range of holistic stress busting group wellness workshops, training courses, classes and services including Laughter Yoga, Mindfulness Meditation, Gong and Sound Meditation, Improvisation, Team Building and more for groups and businesses in London and throughout the UK.
We work with various holistic and therapeutic tools. Our well-being workshops help relieve people from stress and generally enhance their health and well-being. All our holistic stress busting tools are offered as standalone workshops or we can create a well-being programme for your organisation which can include other services including Mindfulness Meditation, Massage and more.
Our Laughter Yoga ( Laughing Yoga aka laughter therapy) and wellness workshops are perfect for any organisation looking to improve their corporate employee health and general wellbeing. We offer our workshops and services to all types of groups, in fact any group can be perfectly bonded with Laughter Yoga which is an incredibly powerful team building tool. Laughter has no boundaries and has many Health Benefits. Please click through for a full list of our wellbeing services.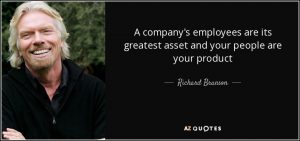 Odette Kurland  aka Lady HaHa #ladyhaha – Wellbeing Programme Director (UK)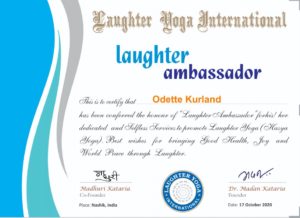 Lady HaHa the international laughter yogi with a worldwide client base, Laughter coach and consultant, Laughter Ambassador, Happiness Facilitator, Laughter Yoga Leader, Laughter Yoga Teacher and Trainer, Natural Laughter Skills Facilitator, Gibberish Coach, Meditation and Mindfulness Teacher, Reiki Master and Gong bath Meditation Facilitator. Founder of the Laughter facilitator support network. (support and networking resource for therapeutic laughter professional )
Odette ( Lady Ha Ha #ladyhaha ) has been working with various complementary and holistic therapies to help individuals , groups and organisations for many years. Although based in London UK, Odette works with clients all over the world.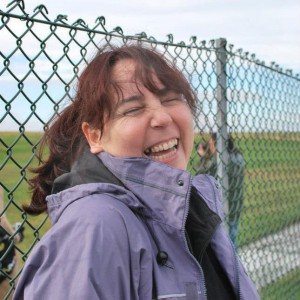 Employee wellbeing is our work, our mission and our passion. We are on a mission to create happier and healthier workplaces and improve employee stress levels. Laughter is a massively powerful tool for this and has so many health and therapeutic benefits.
Did you know "Happy employees are 12% more productive" New research suggests we work more effectively, creatively, and collaboratively when we're happy at work.
We also provide other holistic services from our team of carefully selected professional laughter leaders and other wellbeing professionals. This enables us to offer a UK wide fully comprehensive programme of Wellness Services individually tailored for our clients.
As a professional well-being service provider, we hold insurance with Holistic Insurance Services, have up to date First Aid Certificate, are professionally trained and we hold qualifications and certificates for our services.
We also hold professional membership to Laughter Yoga International University, the professional organisation for laughter yoga professionals and World HQ of Laughter Yoga. This is the professional members organisation that we recommend to all our Laughter Yoga Leaders.
Certification, Accreditation, Training and CPD 

Fully Certified Laughter Yoga Leader Training (Certified by Laughter Yoga International University) and Gibberish Coach – United Mind
Certified Laughter Yoga Teacher Trainer
Laughter Facilitation Skills – Joe Hoare
Laughter Wellness techniques – Sebastien Gendry
Meditation and Mindfulness Teachers Training (endorsed and validated by the Complementary Medical Association) – Dr Itai Ivtzan (Awareness is Freedom)
Gong and Sound Therapy – Don Conreaux, Tom Soltron, Abby del Sol, Sheila Whittaker
Counselling Skills – Stanmore College
Reiki Master
Certified Happiness Facilitator – Museum of Happiness
Lady HaHa's team of holistic professionals are all tried and tested and meet the same criteria with certified training and professional insurance.
Organiser of World Laughter Day London Events 2016, 2017, 2018 and 2019 and world laughter day zoomathon 2020 attended by almost 800 participants!
Odette was also the creator and organiser of world laughter day zoomathon 2020 – The world largest non-stop laughter event for world laughter day 2020. 16 hours of non-stop laughter attended by almost 800 participants with start guest Dr Madan Kataria and his wife Madhuri Kataria plus 30 laughter professionals from 15 countries.
Media Appearances – Live on Sky News for World Laughter Day and Heart FM with Jamie Theakston and Emma Bunton. In the Moment magazine June 2019
To contact us for more information on how we can help your group or organisation, please click through to our Contact page.
See what we have been up to, visit out Laughter Blog

As a conscious business we like to give something back. This year we are supporting the St Mungo's Wellbeing Day by donating several laughter workshops to this amazing cause. Laughing in the face of adversity is hugely powerful and we are helping to bring laughter and joy to people who have or are experiencing homelessness.  It is pure joy to witness the stress lifting and happy faces at the end.  Click for more info about this amazing charity.
We also offer Certified Laughter Yoga Leader Training Courses in London. More info via https://laughteryogawellness.co.uk/laughter-yoga-leader-training/ All bookings for training are via our sister site http://www.londongong.co.uk/events/
Next laughter yoga training dates in London Tuesday and Wednesday 14th and 15th April 2020 http://www.londongong.co.uk/event/certified-laughter-yoga-leader-training-course-plus-advanced-module-london-april-2020/
We offer a fresh approach to laughter yoga training courses in London and have created our very own exclusive experiential add-on module.  Our laughter yoga leaders are gaining experience in the training room as part of their training.  The training includes the original laughter yoga leader certification from laughter yoga international university in India endorsed by Dr Kataria. We are registered training providers.  Our new leaders are leaving with more skills, techniques and hands on experience., with more confidence from the start. Our laughter yoga leader training plus module includes an extra 4 hour module and our new leaders actually create and lead their first class with members of the public in attendance!
Laughter Yoga Classes in London with Lady HaHa –  Archway, Angel and Islington (Clerkenwell) Finchley, Golders Green and Camden Town
5 Star Feedback from laughter yoga professional workshops
" I  felt a huge sense of release and a very lifted mood! Best activity I have undertaken in the whole of this miserable pandemic. Thank You" 
" I feel more energized, more relaxed and ready to take on the week!"
"I wasn't sure I would enjoy it, but I really did, and I felt amazing after! Want to do it again! Really interesting to hear how laughter helps you, and your wellbeing and bodies."
"Exhilarating and amusing, thought the session was well run and there was a variety of techniques used to encourage us to come out our comfort zone. The leader was particularly fantastic at helping those who felt awkward, feel less so by keeping the pace moving."
Imperial College London 2017 Mental Health Awareness Week 

Thank you Odette, it was the highlight of our Mental Health Awareness Week programme. Something so different, fun and beneficial to staff stress levels and overall health.
Reeves Conference 2017

"I was hosting a 2 day conference where I welcomed 60 of my colleagues from our marketing departments across the world. I wanted to have a break out session that was fun and engaging, and not the typical 'corporate team building' activity. My colleagues loved it! We were laughing for days after"

St Mungo's Wellbeing Day 

"

Odette Thank you SO much for coming to the WBD yesterday and doing such a fantastic workshop. People were still saying how fantastic it was when they were leaving at 3pm. It really does makes such a difference to those that took part: and I'm sure the energy radiated to those that didn't"