We are currently specialising in connecting remote teams through laughter.  Now delivering our stress-busting, mood lifting laughter workshops and classes online using our own zoom rooms or your video conferencing platform.  The choice is yours.
A little more about our Professional Laughter Well-being Workshops and other services in London and the UK. Our workshops are a fusion of various holistic tools and complimentary therapies, all selected due to their stress relieving qualities.
Our clients include small/medium businesses, large multi national corporations, seminars and conferences, charities, community groups, colleges and universities to hen parties.
Some of our happy clients 🙂
We specialise in working with corporate clients. Our client list includes major global organisations within all industries. These are just some of our clients.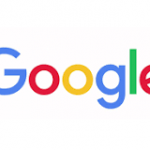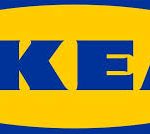 We can tailor a workshop that perfectly fits your needs, from a "wake me up re-energiser" to "let's break the ice" "team building" to "stress blaster" "chill out" or a combination of all of these.
"I was hosting a 2 day conference where I welcomed 60 of my colleagues from our marketing departments across the world. I wanted to have a break out session that was fun and engaging, and not the typical 'corporate team building' activity. My colleagues loved it! We were laughing for days after and other departments in my organisation are looking to book another workshop!"
Laughter Yoga makes for a fabulous alternative and healthy team bonding activity. Laughter is a natural connector. 
Our Stress Busting and Laughter Workshops
Brand New Laughter Sessions via Zoom video conferencing.  Ideal for those of you who are working at home due to the coronavirus.  Connect with your colleagues for a fun stressbusting and energising laughter yoga session from wherever you are.
The HaHa telephone laughter Hotline is available for private group laughter energisers. New laughter conference calls where everyone can laugh safely and at a distance wherever they are. Great to bring your staff together if they are home working.  (all the benefits of laughing from the comfort of your telephone).
Virtual Laughter and fitness energisers and wellbeing sessions in our zoom room or your platform
From 5 minute training day micro laughter blaster energisers and icebreakers to one and a half hour laughter yoga wellbeing sessions.  The choice is yours.  We can offer all of theses services virtually thanks to video conferencing technology.
Online Training day micro laughter energisers
Online Training day laughter ice-breaker to start your day off in a positive way
Full 30 minute to one hour laughter wellbeing break
Online conference laughter energisers and ice-breakers
Online mindfulness and meditation breaks and courses
daily laughter habit
laughter boost
Something really different! Fitness with a difference! Flamenco fitness class olé with Nuria – Contact us for full details.
In person sessions will resume when it is safe and legal to do so.
1 Hour Laughter Well-being Workout – Our most popular Laughter Workshop
If you have a little more time, the 1 and a Half Hour workshops is highly recommended for extra fun!!
Half Hour Therapeutic Laughter Workshop
Interactive laughter talk – ideal for larger audiences/conferences
Ice Breakers providing a perfect and Fun energising and fun start to any gathering, conference or training day. Great to start or break up the day with a fantastic energy boost.
Office Party – Good Clean Laughter Fun at your Christmas or Office Party.
Reclaim your Lunch Break with Laughter and Joy  – Motivate your employees with a perfect mid working day feel good pick me up which can help re-energise, release stress, boost productivity and creativity+
Cereal Laughter – Start your day as you mean to go on with a morning laughter workshop
2 Hour Laughter Gong – Laughter Workshop and Sound Meditation
1 Hour Gong and Sound Journey Meditation – info Gong and Sound Baths Flamenco and Rhythm workshop

(our brand new Flamenco Stressbuster 

Olè!!!) with Escuela de Baile http://ledb.co.uk/
Laughter Yoga Leader Training and Bespoke Training and Courses in the workplace
Private Group Laughter Yoga Training at your venue/location (minimum 4 participants)
Longer Workshops – a fusion of various holistic stress busting goodness.
Half Day Stress Buster
Full Day Stress Busting Wellness Workshop
Coming Soon Mindfulness Meditation in the Workplace
Specially Tailored for you – We can focus on more team building and team bonding games for corporate groups. A lively and energetic workout for  a high spirited giggly Hen Party or a slower paced, perhaps seated session for those who are elderly and frail. Which ever method you choose, those who participate will most likely come away feeling lighter , brighter and re-energised. You will feel like you have been to the gym for an aerobic workout without breaking in to the usual sweat!  Your Abs will get a workout too! Contact us to discuss your requirements.
Space Requirements 
Our Laughter and well-being total mind body workouts are usually held at your venue. Most meeting rooms provide a suitable space.
Sound Meditation and Laughter Gong combination workshop requires a little more space as participants are ideally lying down for up to an hour for the sound meditation. Please contact us to discuss your requirements. We can also hire a venue if necessary.
Laughter Yoga Training and Personal Development Courses. 
Contact us for our next Training dates which are run every few months for our 2 day fully accredited and certificated Laughter Yoga Leader Training in London. Learn to facilitate Laughter Yoga workshops.
Also available for private training (minimum of 4 participants required) We are happy to travel to you. Ideal for NHS Trusts, Community Groups, Charities, Brownies, Human Resources, Girl Guides, Scouts, Carers Trusts and the list goes on. It is often an ideal cost effective solution to have your own in house Laughter Yogi at hand to run regular in-house stressbusting laughter well-being workshops.
Further Info 
Please contact us for further details and to get a quote. We aim to respond within 24 hours.
Our clients range from large multi national corporations to charities to hen parties. We can customise a workshop that is perfect for your group or organisation.
We offer special rates for Charities and Not for Profits!!!
Locations 
If you are out of London, No Problem, We Love to Travel. We hold our laughter yoga workshops in all the big towns and cities UK Wide and even in Europe by request, from London to Birmingham to Manchester to Brighton to Bristol and beyond. If we can get there, we can laugh there 🙂 We may even be near you! with a fabulous team of professional laughter and well-being professionals spread across the UK.
We also run a regular Laughter Clubs and Laughter Yoga classes for individuals in North London, Archway, Finchley and Golders Green. For details of our Laughter classes, please register via http://eepurl.com/bWUzNr