Laughter Yoga with Lady HaHa on CBS News networks across the USA 31st January 2021
A news feature about laughter yoga around the world during the pandemic featuring laughter in Cairo and the UK.  A great interview with my colleague from Egypt along with a few zoom clips from my classes and trainings here in London UK.  Laughter yoga has been incredible for so many people during the pandemic helping to lift moods, release stress and strengthen immune systems!  https://www.news9.com/story/60145c7753291b0bee51f9d9/new-type-of-exercise-lifts-spirits-during-covid19-pandemic
MAAG  Festival of Happiness. A day dedicated to Mental Health & Wellbeing for the marketing industry. www.marketingagencies.org.uk  I ran a morning laughter yoga energiser and an evening meditation.  On the short clip you can see me for a few seconds at just after 1 minute leading the laughs.
Holloway Express news  https://hollowayexpress.org.uk/islington-laughter-yoga-classes/ Journalist Agatha joined us and loved the experience.
In the moment magazine June 2019 issue. Major health and well-being magazine several page feature.  
BBC Radio 2 Claudia on Sunday with Claudia Winkleman. Laughter Yoga Wellness UK is given a big thumbs up and a mention on the show.
Click and https://www.bbc.co.uk/programmes/b0b30cg5#play
Fast forward to 1 hour 1o minutes to listen to Andrew chatting to Claudia about his first ever experience of Laughter Yoga at our World Laughter Day event in London #worldlaughterday .  Andrew loved it so much he is planning to do the laughter yoga leader training with us later this year. I am sure he will be a fabulous laughter leader.  If you keep listening beyond the next song, it looks like the BBC Radio 2 team are coming to try laughter yoga.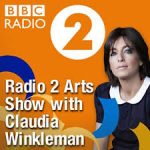 Sky New Live! covered our World Laughter Day London event in 2018. I appeared live with a colleague chatting about World Laughter Day and Laughter Yoga.
I can't find a video link but we have a few photos 🙂
Check out our Youtube Channel via https://www.youtube.com/channel/UCTbNmXuuCEXWT8X6EkbgWpA
Various videos there of me teaching new leaders and from some of our classes.