Laughter Yoga on the Oprah Winfrey show
Laughter Yoga with Lady HaHa on CBS News networks across the USA 31st January 2021
A news feature about laughter yoga around the world during the pandemic featuring laughter in Cairo and the UK.  A great interview with my colleague from Egypt along with a few zoom clips from my classes and trainings here in London UK.  Laughter yoga has been incredible for so many people during the pandemic helping to lift moods, release stress and strengthen immune systems!  https://www.news9.com/story/60145c7753291b0bee51f9d9/new-type-of-exercise-lifts-spirits-during-covid19-pandemic
Laughter Yoga energiser at Popup Business School London
MAAG  Festival of Happiness. A day dedicated to Mental Health & Wellbeing for the marketing industry. www.marketingagencies.org.uk  I ran a morning laughter yoga energiser and an evening meditation.  On the short clip you can see me for a few seconds at just after 1 minute leading the laughs.
Holloway Express news  https://hollowayexpress.org.uk/islington-laughter-yoga-classes/ Journalist Agatha joined us and loved the experience.
June 2019 In The Moment Magazine
In the Moment Magazine several pages feature all about my laughter yoga class in London which was attended by Xenia who wrote this fab article.  https://www.calmmoment.com/magazines/in-the-moment/
BBC Radio 2 Claudia on Sunday with Claudia Winkleman. Laughter Yoga Wellness UK is given a big thumbs up and a mention on the show.
Click and https://www.bbc.co.uk/programmes/b0b30cg5#play
Fast forward to 1 hour 1o minutes to listen to Andrew chatting to Claudia about his first ever experience of Laughter Yoga at our World Laughter Day event in London #worldlaughterday .  Andrew loved it so much he is planning to do the laughter yoga leader training with us later this year. I am sure he will be a fabulous laughter leader.  If you keep listening beyond the next song, it looks like the BBC Radio 2 team are coming to try laughter yoga.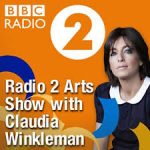 Sky New Live! covered our World Laughter Day London event in 2018. I appeared live with a colleague chatting about World Laughter Day and Laughter Yoga.
I can't find a video link but we have a few photos 🙂
Our Laughter Yoga Teacher Odette aka Lady Ha Ha was on Heart FM London 106.2 with Jamie and Emma for International day of Happiness on 20th March 2018 talking about Laughter Yoga.
Have a little listen to the radio clip below 🙂
World Cancer Day with Macmillan and Whittington Hospital
A participant discussing the highlight of her day which was the laughter yoga session I lead 🙂 Truly a wonderful experience for me to see peoples faces light up after an intense day focused on cancer. Many of the people taking part were those living with cancer.
See me in action at World Cancer Day. Just a few seconds of the good stuff 🙂
Click through for a short snippet, blink and you miss me!  https://vimeo.com/220649357#t=310s
You can read a little more about International day of Happiness via the blog post at https://laughteryogawellness.co.uk/international-day-of-happiness-20th-march-2018/
Corporate Laughter Yoga Workshop in London March 2018
Lovely photo of a group of Bankers in the City of London. This is the after photo! 🙂  This photo was taken by one of the participants to share on my online channels. An early morning 8.30 am laughter yoga wellbeing workshop for senior banking executives.  The workshop was very well received and enjoyed by the group. What a way to set of the day 🙂
Laughter Yoga Exercises
Milk Shake Laughter Yoga Exercise with our Laughter Yoga Wellness club in London lead by Laughter Yoga Teacher Odette Kurland aka Lady Ha Ha 🙂
A blog about experiencing Laughter Yoga for the first time by Ashleigh who is trying something new every week over the next year. Laughter Yoga was her latest experience at our recent public workshop in North London. You can read all about it via  https://fiftytwo52blog.wordpress.com/2017/02/18/week-7-laughter-yoga/
YouTube Channel 
Click to subscribe to our YouTube Channel for lots of laughs and some examples of what we do in a laughter yoga workshop.
Our YouTube channel is now up and running. We will continue to add clips from our Laughter Club where we help members of the local community to bring more laughter in to their lives.
Below is a short clip from a laughter meditation where we let out our final laughs. This finishes in a deeply relaxing yoga nidra or sound meditation. ( Clip from our North London community Laughter Club , Clip taken at The Kindness Offensive Book Shop in Camden, North London)
Our Laughter Classes are in Archway at Hargrave Hall and Laughter Yoga Leader Training in London Angel and Islington.
Laughter Meditation