Laughter yoga leader training London – Fully Certified plus extra advanced module London April 2020
This is a special extended Course with over 4 extra training hours and it includes the fully certified laughter yoga leader training as outlined by the Dr Kataria school aka Laughter Yoga International.   London  just one stop from Kings Cross mainline stations/tube)  The ideal location for those of you heading in from out of Town. 
nearest tube Angel and Islington and Farringdon and fairly close to Kings Cross St Pancras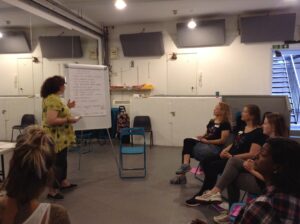 Update We first ran the new extended training format in Nov/Dec 2018 and feedback was totally positive. We love this new training so much, it has now become our standard offering as everyone gained so much more from the extra content allowing them to go deeper in to laughter practice right from the start.:-) Totally awesome and a little clip for you to enjoy from the training 30th Nov/1st Dec
In this special extended course you will also get to plan and co-lead a live laughter class with members of the public so you will get to use what you have learnt right away! You can participate in this as much or as little as you like, no pressure but the opportunity is there. 
10am to 7pm on both days April 14th and April 15th
Super Early Bird £239 until end Feb 2020
Early Bird £260 until end March 2020
Regular Bird £299 from April 2020
Recent Feedback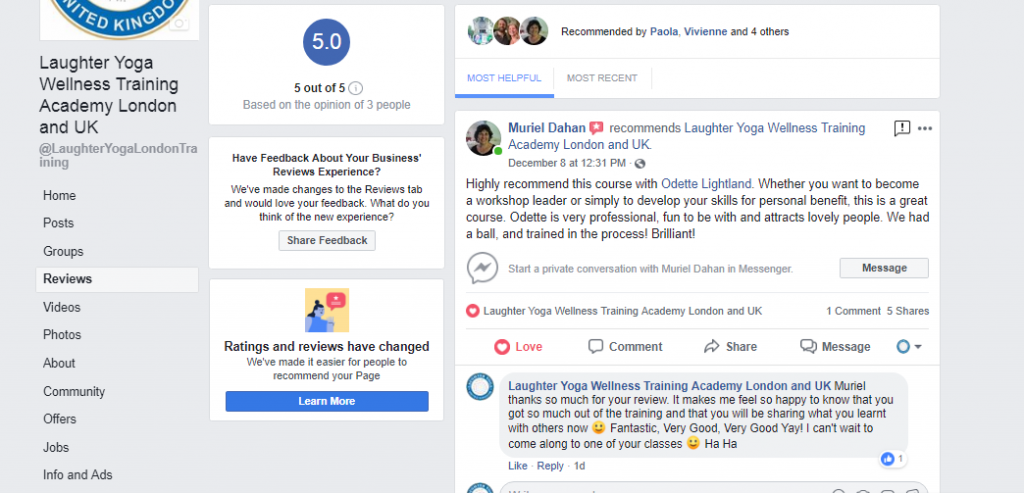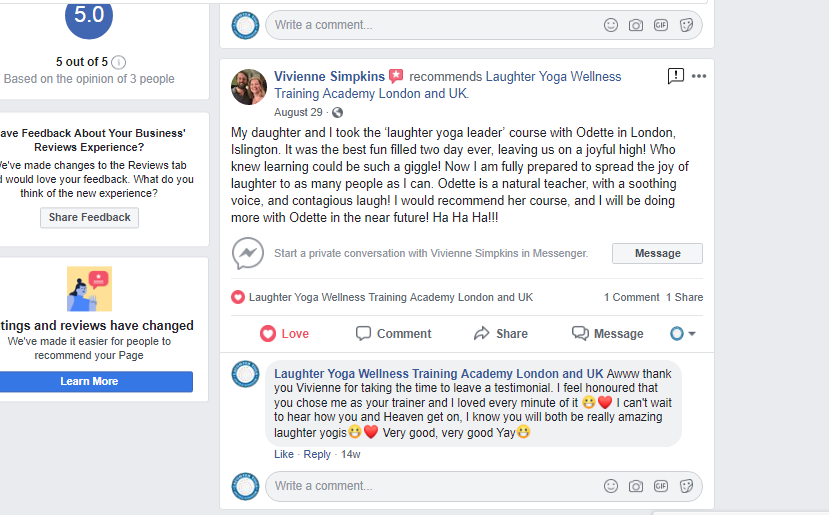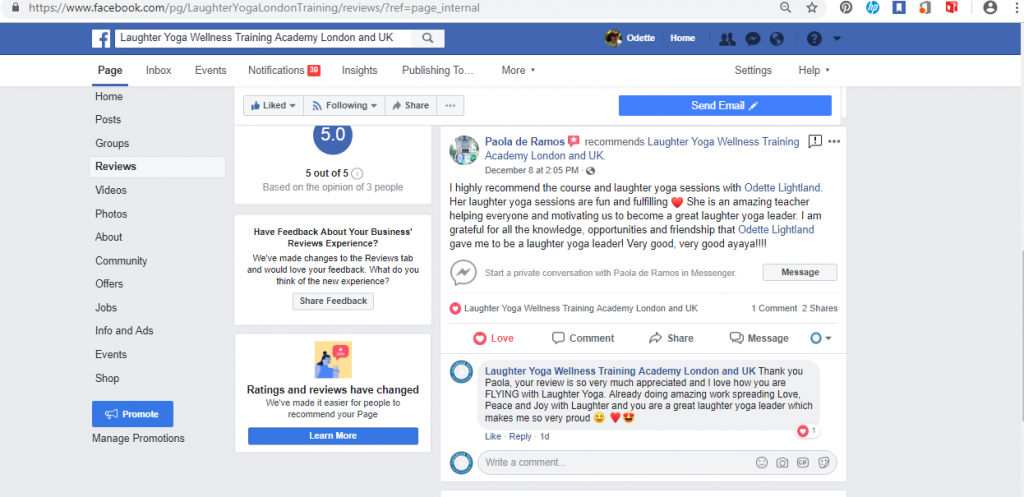 See some of our reviews on facebook. This is in addition to all the lovely in person comments we receive. https://www.facebook.com/pg/LaughterYogaLondonTraining/reviews/
"Odette is An amazing teacher full of laughter and fun and patience. a great knowledge for her subject and excellent at supporting I highly reccomend this training"
"Your support and encouragement is outstanding. I have attended number of training's, but your method of training is the best in the world! You are an amazing Leader and Mentor! Thanks for your support!"

"Odette fosters a fantastic sense of togetherness and positive energy- by the end of the weekend I felt really bonded with my group and totally bowled over by the power of laughter."

"Highly recommend this course with Odette . Whether you want to become a workshop leader or simply to develop your skills for personal benefit, this is a great course. Odette is very professional, fun to be with and attracts lovely people. We had a ball, and trained in the process! Brilliant!
Book now via http://www.londongong.co.uk/event/certified-laughter-yoga-leader-training-course-plus-advanced-module-london-april-2020/
If spaces are Sold Out, please contact us for possible late availability, next dates or to join our waiting list. For future dates join our mail list http://eepurl.com/cYLz1n