We had such an incredible day for World Laughter Day in London. Our day started with an hour or so of Laughter Yoga in the park. In the video you can see our laughter meditation in the very beautiful Victoria Embankment Gardens. It is fabulous with so many different types of laughs.
I think the sun must have heard our laughter and then it popped out to join us Ha Ha.  We then headed to Trafalgar Square for some more laughter. A lunch stop and then laughter on the Tube until we reached our final destination at Piccadilly Circus.
A fabulous day with a lovely group of willing laughers, big ones and little ones. It was great to have a few toddlers in the group.
Until next year, when we will do it again.
A few more snap shots from the fabulous day.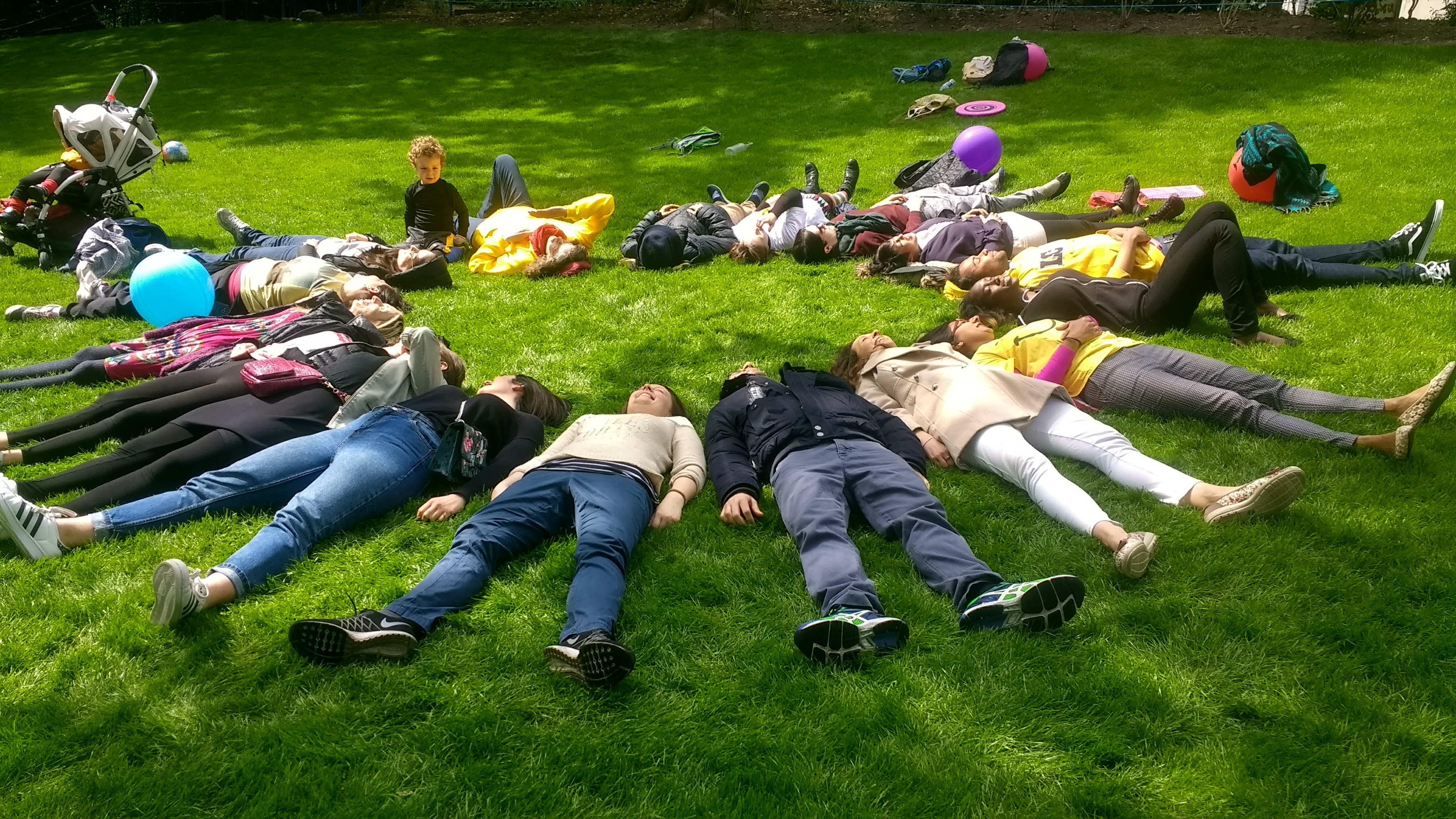 We run regular laughter wellbeing workshops for members of the public in London on Saturday morning. Usually an hour and a half of rib tickling feel good laughter fun, often followed by an optional social.  Contact us for private group bookings for your employee wellbeing or event.